Extended Delay is a beautiful compilation album of emotive sounds and sonic excursions from Northern Irish artists, released on Belfast independent Extended Play. We're throwing a launch party at Bullitt this Fri 4 March, and our resident DJ Jonny Carberry caught up with This Ship Argo, Optmst, and Reger to chat about the album, life in NI, happy accidents and more…
Congrats to you guys for having a track on the compilation – it's a beauty all round. Can you tell us how you came to appear on the comp or how you connected with the Extended Play family? And regarding your track in particular, can you give us an insight into the process behind its creation/how you made it, really?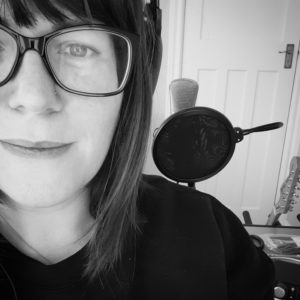 This Ship Argo: Thank you! It was actually Timmy Stewart who approached me about it during one of the lockdowns in 2021. I honestly don't know how he came across my stuff but I'm very happy he did! I ended up playing a show for the Night Institute too in C.S. Lewis Square in August last year and he and Jordan Nocturne also used the acapella version of Hum for the 'East' documentary so I guess I might have made an impression somewhere along the way.
The track itself is pretty typical of my style (I really do love layers of harmony) and the lyrics reflect the overthinking and extended periods of introspection that accompanied various stages of the pandemic. In general, the only stipulation for the compilation was that each track must be beat-free/beatless which suits me down to the ground because I consider myself pretty terrible at writing them!
Optmst: Thanks man it's great to be a part of it. It kinda came through Timmy coming to my studio for radio shows. After sharing some music one day he asked me for some ambient bits for a mix and a couple months after he fired me it back in a folder to clear it for release alongside the bunch.
With the track I'd been field recording a lot at the time I made this, so the track's foundation is a Tape Loop of layered foley sounds I recorded in Crawfordsburn, that revolves around sounds mainly from the Moog Subharmonicon being resampled with some effects.
Reger: Thank you very much! I'm really glad you think of the comp like that. I came to appear on the comp through pestering Timmy with a load of ambient recordings I'd been tinkering with through lockdown. The idea of making a club track was very uninspiring in the midst of the pandemic, so naturally, I think most producers shied away from that idea and turned their attention onto something reflective and mellow that actually suited their own space, physically and mentally.
I was experimenting a lot with various sound design ideas in an attempt to garner something a little more unique-sounding. Ableton's Vocoder was one of the main tools I used on this track. The main melody you hear throughout is randomly generated by the Dr Chaos Pack for Max for Live, it spits out all these random notes but you can 'quantise' them to a scale. I think I ended up using a pentatonic one!
That melody was being played by a gentle plucky sound and was the 'carrier' for the vocoder, triggering a heavy drum pattern. I think this process was a complete happy accident and I just left it and recorded some Juno pad chords over the top. It was really just messing about and tinkering with ideas until I had something I hadn't really heard before, but could still relate to.
The compilation is described as a 'step away from the dancefloor' for Extended Play and reviews will use words like gentle/emotive/lush/experimental to describe the 'electronic soundscapes' within – some might even call it ambient. Why do you think there's been a renewed interest in ambient music (even before the pandemic)? And what role does ambient music play in your own life?
This Ship Argo: To be honest I'm not entirely sure why there has been a renewed interest in the ambient side of things! I guess it's like anything in that music tends to go in phases, maybe? It also all depends on what you classify as ambient too as I think the definition has tended to shift a little over the years from truly ambient background music to softer, slower electronics. Or maybe I'm reading too much into it!
Within my own life I think ambient music tends to fit in with all the other music I listen to: I don't really think about genres and just listen to what pops out at me or what I hear and like. I have a varied taste in music (often to the ire and judgement of pals!) but I do tend to focus more on the musical/instrumental elements of tracks rather than the lyrics so maybe this is where it plays a bigger role for me? I like to pick out little sounds here and there on repeated listens and could tell you the exact moment something comes in after 10 listens, but it'll take me 100 listens to get a rough grasp on lyrics usually.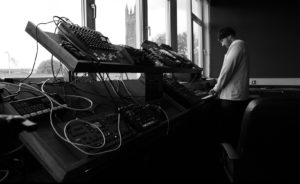 Optmst: With chilling being the norm in lockdown, it defo had me listening deeper into stuff I wouldn't usually have spent as much time on, so I can imagine it's been the same for everyone. With albums like Jon Hopkins new one too there's something to be said for ambient music's growing awareness for therapy.
Since I was young, ambient sounds across all genres of music have usually been the elements that allure me the most, so naturally it's became the backbone of a lot of the music I make/collect and plays a huge role in my life.
Reger: Being a classically trained musician, I've drawn a lot of inspiration from the Impressionist music Debussy was writing back in the 1920's. I really believe that's where the ethereal quality of ambient music comes from. Fast forward 50-odd years and Brian Eno coins the 'Ambient' term, whilst making Music for Airports. I think the comp reflects Eno's work on many aspects and eras. The words you've used to describe this comp are definitely very fitting, but I feel there's more of an edge to it when you listen to all the tracks in their full context.
Luckily, Timmy did a mix with them all! It generally sits on repeat and I find myself enjoying it more after each listen. It's slightly addictive, if I'm honest! You can definitely distinguish different colours and textures between different tracks and I think the way they don't sound similar to each other really makes this compilation extra special.
I love the way everyone didn't have the same approach too, it was a very loose objective and allowed for maximum artistic freedom, something I definitely feel is lost in a lot of the 'mainstream music' we often hear today.
Extended Delay is very much presented as a collection of music from Northern Irish artists. How you do think living and working in Northern Ireland has influenced the music you make (it at all)?
This Ship Argo: I honestly think being back here has opened a lot more gates for me, music wise and even on a more personal level. I'm from Tyrone originally but lived in England from basically 2001 until the very end of 2015 (with around 18 months in the middle in Belfast) and I really think that Belfast (I want to extend this to Northern Ireland in general really) has a really vibrant and – more importantly – very open and supportive relationship with music and between musicians. This might come as a bit of a surprise to people who haven't really lived anywhere but here!
I've been playing and writing for over 20 years (there are piles of notebooks lying around with years of songs in them) but I didn't really have the courage or confidence to play for anyone until I moved back for a variety of reasons. Ultimately, it was the support of a few people around me that finally encouraged me to do it and to make music that I felt comfortable and happy making and in my own style. Finally getting into synthesizers and music production in general was the final piece of the puzzle and that was – again – down to some incredibly supportive (and, let's be honest, patient) friends and relatives.
Optmst: I'm very grateful to have my studio space 'Ayeland' in Vault Artist Studios, which definitely has had a massive impact on my growth as an artist and my music. Sonically it's harder to root any direct influence of living here, but I grew up in Bangor quite close to the sea, so I've always kinda thought there was a touch of it in there with the seaside sounds… can't really call it a Balearic town but my sonics defo lean that way haha.
Reger: I think that having various artists from inside and outside Belfast on Extended Delay has brought different perspectives to the music. I certainly feel like my own musical compass has led me to a darker, even tougher sound over the last five years. I live and play in Belfast and I would call Belfast a 'techno city', purely based off the aesthetic of some of the spaces we hear that music in. It's like Berlin: Belfast has had more than its share of turmoil and upheaval, but it's been able to bounce back culturally and really be a striving underground hub for Techno, in particular. It's exhilarating to see how, like Berlin, disused industrial spaces have become a creative hub for the underground scene here. So that sense of place has definitely been an influence.
Having said that, I think that this compilation is a complete departure for the label. There's definitely a move from the dark, gritty quality we've come to expect from the Northern Ireland techno scene to an exploration of a more reflective vibe. If there's one thing that the tracks all have in common, it's a sense of introspection that I think characterises a lot of the work produced during lockdown.
This Ship Argo, you released the album Always the Bees: Never the Honey in January 2021. Like Prince, it was 'written, produced, recorded, mixed and mastered' by you 🙂 How do you feel about the album a year later, and have you anything lined up for this year?
This Ship Argo: If only everything else I did could be described as "like Prince"! Maybe I could give up the day job then…
Like anything I think there are things I love more about "Always the Bees…" and things I think I would do differently if I was doing it now. That doesn't mean I'd return to it and change anything now though: I think that whatever I have done and end up doing (at whatever point in time) is a snapshot of where I was and how I was thinking at that moment. I don't tend to go back and listen to it too often but when I do I am often surprised at where some of it came from and whether or not I could do it again if I tried. I suspect that is a common enough set of thoughts for musicians though, having spoken to a few other solo artists about it on and off!
This year I have a few things lined up but I'm also doing a PhD so it's a bit of a juggling act at the minute. I'm trying to take it a bit easier after almost burning out last year, but there are a few compilations, the live show in Bullitt and a couple of rescheduled and unannounced things in the pipeline! I've the lion's share of a new album done too – which is markedly more upbeat, I reckon – so maybe that will make an appearance at some point!
Reger, I've noticed that you've been earning quite the reputation as a DJ and – not to patronise – that you have broad, deep taste for someone so young (digging the Sound Signature tee). How has DJing been going for you, and what are the good and not-so-good aspects of NI nightlife at the moment?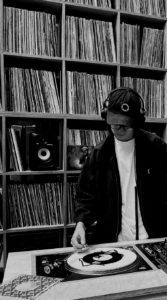 Reger: That's very kind of you to say! I'm a big fan of Theo Parrish and his amazingly unique work within his own artworld. I've really been enjoying the gigs I've been lucky enough to play over the last few months, and I've got some really good ones coming up with some of my all-time favourites.
I really adore good music and I began collecting and inheriting CDs since I was about 10, the first of which I got was Gorillaz's Plastic Beach. A really conceptual album at the time, but I still listen to it now and root that as my main influence for almost all the music I produce and collect.
My formative years of listening, when I was about 15, were quite broad; I got into Vaporwave and only about a year ago started listening to Oneohtrix Point Never, who is considered the inventor of that genre…that really blew my mind when things sort of came full circle. I think a lot of vaporwave stuff got me into Ambient and even Jazz music, for sure, particularly on the Warp Records side of things. I think I enjoy the music most when I'm playing it to people. Seeing their reaction really gives me a buzz, it's something you just can't replicate in anything else, in my opinion.
That's one of the things I really love about the club culture and nightlife here, the people. They're ultimately the driving force for making a night as good as its possible for it to be. The Ulster Sports Club has a fantastic, intimate atmosphere which really cultivates a strong connection between the DJ and the crowd. Sadly, due to my age, I never fully experienced the raucous Bunatee action, but I often hear people say the Sports Club is about as close as you'll get to it, so in that respect I feel glad to be living in a 'new era'.
The sound-system and focus to a particular space is another thing which contributes to the positive side of nightlife here. It's one thing hearing good music but when it's on a killer system, that just makes it even better. I've been to a few clubs recently where the music has been pretty bad and the system really doesn't help it at all. I feel the DJ definitely has a responsibility to cater for the system they're playing on, especially if it's a really good one. The opening hours are a bit frustrating too, I went over to fabric London recently and they were open for over 24 hours! Seeing what Free The Night are doing here to extend opening hours could open up some serious new possibilities and fresh ideas.
Finally! What can we expect from the Extended Delay night at Bullitt on Fri 4 March?
This Ship Argo: From me: hopefully a good set that won't make you too sad, and a smattering of new and old tunes. From the night in general: some happy times, some sad times but generally an all 'round great time!
Optmst: I'd say it'll be a night filled with warm electronic sounds and a sprinkle of beats for good measure. Hope that sounds good!
Reger: A dazzling showcase of local talent that will take you on a scintillating journey through mellow sonics and atmospheres. Timmy has worked tirelessly to put all of this together so it really should be a special night. We'll be closing things out at the end of the evening, playing lots of eclectic selections, so I think it'll be a really nice way to round off a truly unforgettable night of music!
There you have it. Catch all 3 acts and 7 more artists at the Extended Delay launch this Fri 4 March in the Courtyard – free entry and positive vibes as always. The brilliant Extended Delay compilation is now available on Bandcamp at https://extendedplay.bandcamp.com/album/extended-delay-ep085